#style rambut ni la masa dia dalam rancangan X-Factor
Liam James Payne, nama sebenar Liam ;) dia lahir pada 29 Ogos 1993
#
eh, sebaya la kita. muehehe :3
tinggal kat West Midlands, England. Liam lahir 3 minggu awal. Anak kepada Karen and Geoff, dia ada dua orang kakak. Nama kakak dia Rut and Nicola.
Masa umur Liam 4 tahun, dia kerap melakukan ujian di hospital. Doktor perasan salah satu buah pinggang Liam ni berparut dan tak berfungsi. Untuk membantu Liam, dia kena 32 suntikan kat lengan pada waktu pagi dan petang masa dia masih kecil. Err, kesian Liam kan? :'(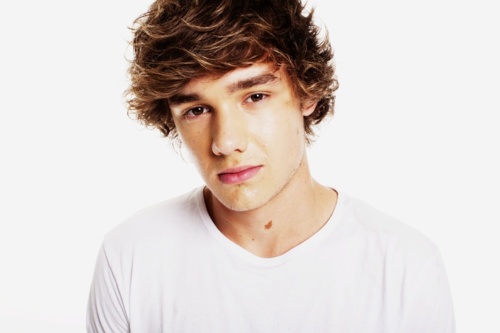 #style dah berubah sikit, nampak handsome :3
Liam gelarkan diri dia sebagai "budak nakal" masa kat sekolah. Kat sekolah dulu, dia aktif bersukan. Then dia jadi mangsa buli kat sekolah. Lepas tu dia belajar tinju, untuk protect diri sendiri. Hidung dia patah, gegendang telinga berlubang. Dia selalu balik rumah dengan muka lebam and sesak dada. Benda tu semua bagi dia keyakinan yang lebih baik lepas beberapa tahun.
Bagus kan Liam ni? Dia tabah walaupun selalu kena buli masa sekolah dulu.
Lepas tu, dia try uji bakat kat X Factor pada tahun 2008. Walau bagaimanapun, Simon Cowell menyangka bahawa beliau tidak bersedia untuk pertandingan itu dan meminta beliau untuk kembali dalam masa dua tahun. Liam datang semula ke audition lagi dan menyanyikan lagu "Cry Me Sungai". Dia menerima tepukan berdiri daripada penonton dan Simon Cowell. Pada Bootcamp, beliau menyanyikan "Stop Crying Your Heart Out" sebelum ditolak dan dimasukkan ke dalam One Direction.
Mengenai salah satu buah pinggang Liam, beliau berkata, "Saya perlu berhati-hati untuk tidak minum terlalu banyak, walaupun air, dan saya perlu menjaga diri saya sebagai sihat yang mungkin.
Susah juga en kalau ada sakit ni, kesian Liam.
Lastly, Liam is currently in a relationship with dancer, Danielle Peazer ;)


Bye! :)