Nama sebenar mamat ni Harry Edward Styles. Dia lahir pada 1 Februari 1994, di Evesham, Worcestershire #dia yang paling muda dalam kumpulan One Direction. Dia dari Holmes Chapel, Cheshire, England dan bekas murid di Holmes Chapel Comprehensive School, a state comprehensive school. Anak kepada Anne dan Des. Dia ada seorang kakak, Gemma. Semasa Harry berumur 7 tahun, parents bercerai, then mak dia berkahwin dengan Twist Robin.
Masa Harry masih lagi kanak-kanak, dia suka menyanyi, mencatatkan Elvis Presley sebagai salah satu pengaruh bagi dia. Harry adalah penyanyi utama untuk band Putih Eskimo dengan ahli kumpulan membawa pemain gitar Haydn Morris, pemain bass gitar Nick Clough dan pemain drum Will Sweeny. Harry pergi uji bakat dalam rancangan X-Faktor dengan lagu "Isn't She Lovely", menerima komen positif dari dua daripada tiga hakim, dengan Louis Walsh mempunyai keraguan sama ada beliau bersedia untuk maju dalam pertandingan. Pada bootcamp, Harry menyanyikan "Stop Crying Your Heart Out" sebelum ditolak dan dimasukkan ke dalam One Direction.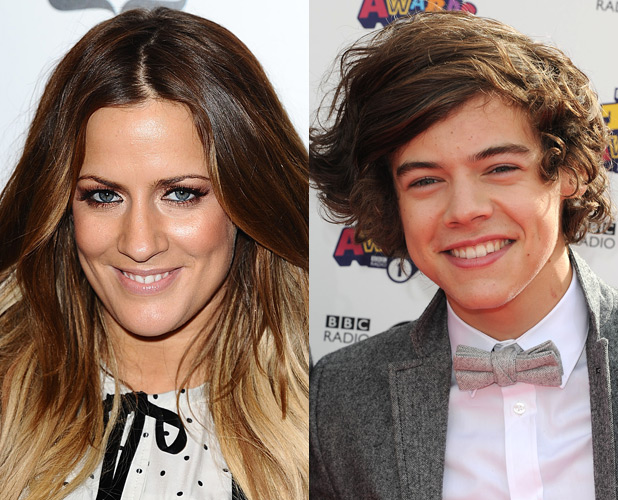 Harry sekarang ni tinggal dengan ahli band Louis Tomlinson di North London. Harry secara ringkas '
dated
' dengan Flack Caroline, yang menyebabkan kontroversi media yang meluas tentang 15 tahun jurang umur mereka. Following the breakup at a 2012 BRIT Awards after party, Styles said "
I'm through with older women
"
psstt, comel pula aku tengok si Harry ni :3